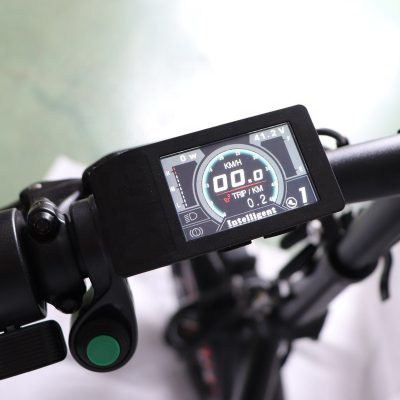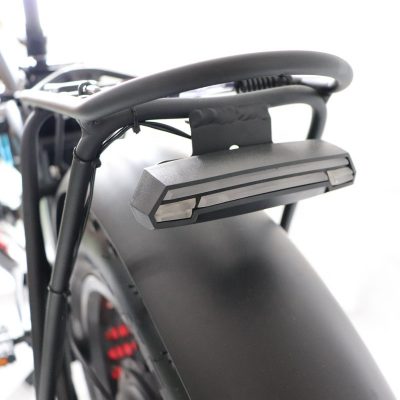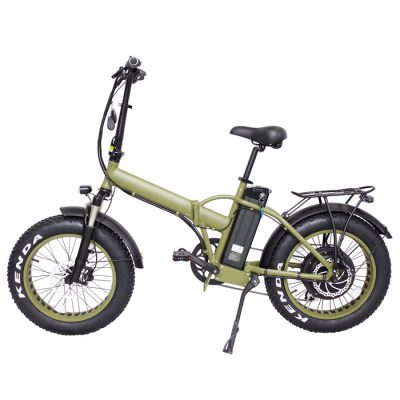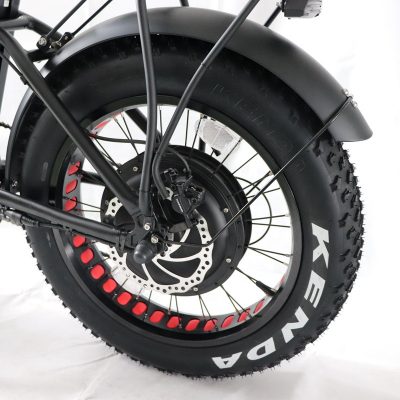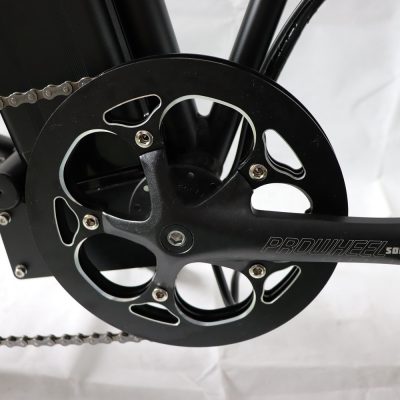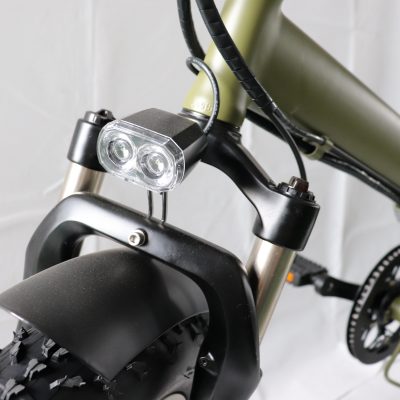 | | |
| --- | --- |
| Type | Electric Bike |
| Applicable People | Unisex |
| Charging Time | 6-8H |
| Headlamp led tail lamp | Yes |
| Max load | 100kg |
| MOQ | 50 Sets |
| Category | Electric Bike |
| Power | 201-500w |
| Brake system | Disk brake + Electirc brake |
| Product Name | Electric Bike |
| Voltage | 48V |
| Smart Type | Electronic |
| Foldable | YES |
| Range | 45-70km |
| Feature | For example, batteries |
Two disadvantages of electric bicycles:
1. It is easy to puncture; if it is a better quality electric bicycle, of course there is no problem. For example, the quality of an electric bicycle above 3,000 yuan can be guaranteed.
2. The battery is easy to run out; if you run too far or carry too heavy luggage, it is easy to drain the battery.
3. Charging is inconvenient; for example, if you suddenly run out of power on the road, you can only push it. If you can step on it, you can also step on it. But if you want to find a place to charge, it may be a little troublesome. Because it is not as popular as motorcycles and cars, it naturally does not have as many charging stations as gas stations. Of course, it mainly depends on the popularity of electric vehicles in your city and region. If it is popular, there are still many charging stations, but it may be difficult to find a charging station with 24-hour service like a gas station.
4. Charging is troublesome, especially at night, and tire repairing is troublesome: Basically, it must be charged once every day (or every one or two days). Sometimes, for example, when you go home after get off work at night, the battery suddenly runs out. It may be very troublesome at this time. Difficult to find an electric car or bicycle charging station/repair station. Because they are generally small businesses, it is difficult to provide services 24 hours a day. and. A small business does not make much money, and there are few guests at night, so it is basically difficult to provide 24-hour service. It's not like a car gas station.
5. It's only suitable for short-distance running because of battery capacity limitation. Electric bicycles are not as convenient as car burning and refueling because of the limitation of battery capacity. Its travel distance is generally about 20 kilometers to 40 kilometers, and the farthest 80 kilometers are basically capped. Generally, it is only suitable for activities within 5-10 kilometers. If your home is within 10 kilometers from the company, there is basically no problem in using electric vehicles.
6. Severe battery aging: The maximum age of an electric bicycle battery is generally not more than 3 years. After one year of basic use, its journey is far worse than when it was first bought. Electric vehicle batteries are generally recommended to be replaced after a year or so. Of course, if the trip is short and the daily use time is small, they can basically be used for more than 2 years. A better battery may last for three to five years.
7. The brakes are easy to fail: some electric bicycles may make the brakes less sensitive due to cheap prices, use of inferior materials, speeding, improper operation, exceeding the design speed, and poor considerations. After all, its speed is much faster than that of a bicycle. After using it for too long, the brakes may age and fail.
8. Not as flexible and safe as bicycles: mainly because the speed is too fast and difficult to control. The volume is also slightly larger than that of a bicycle, and the weight is not as light as a bicycle, so I personally feel that it is not as safe as a bicycle.
9. Maintenance is troublesome and the cost is a bit expensive: Compared with ordinary bicycles, electric bicycles are generally prone to damage, such as tire blowouts, nails, brakes, handlebars, controllers are easy to burn, and batteries need to be charged frequently, etc. ……It is much more troublesome than ordinary bicycles!
10. Easy to be stolen: For example, batteries and electric bicycles are also easy to be stolen. Nowadays, cheap electric bicycles also need at least 1,000 yuan or more, and its battery is also worth about 300 yuan. It's about as expensive as a mobile phone. If the battery box is not locked, or the electric bicycle itself is not locked, it is easy to be targeted by thieves. For example, when going to the toilet or going to the supermarket, you must park, lock, and put your car away!