As a professional electric scooter manufacturer, we not only customize and produce all kinds of electric scooter, but also provide you professional customization of various electric scooter parts.
We has 10 Years Experience to Make custom electric scooter!
—Accept custom any style
—Accept any  sizes and color
—Accept any pattern /logo on electric scooter
—Accept your private custom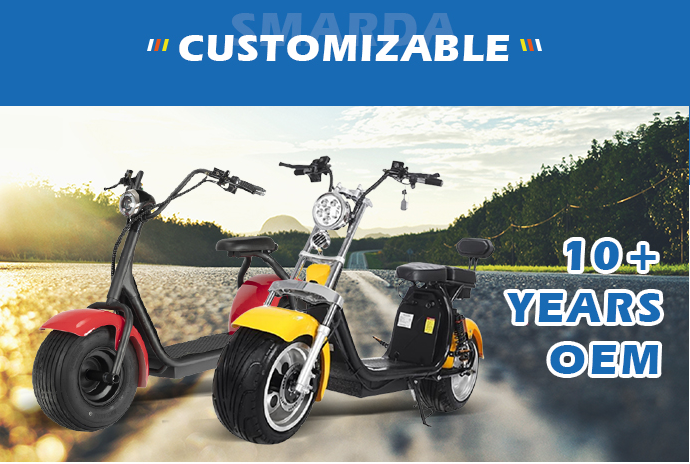 1. Customized electric scooter tires
At present, there are 6-inch PU solid tires (top), 8-inch PU solid tires (top), 8-inch pneumatic tires (not top), 8-inch tubeless tires (good quality), and 10-inch pneumatic tires (top top).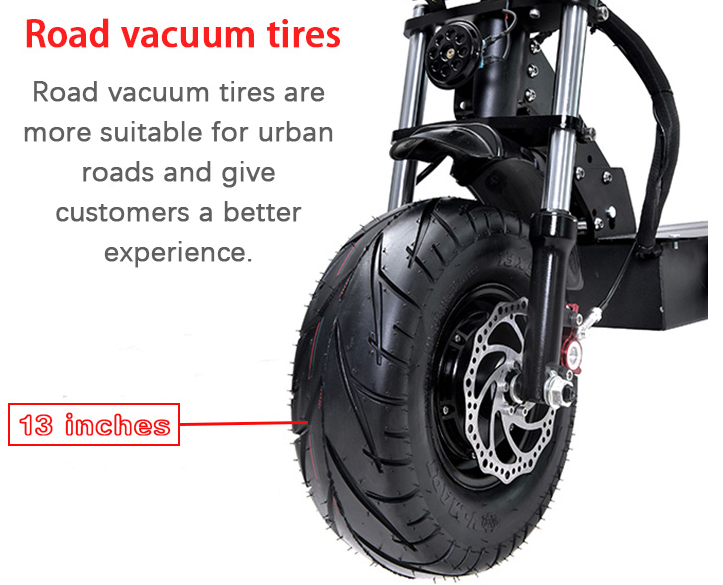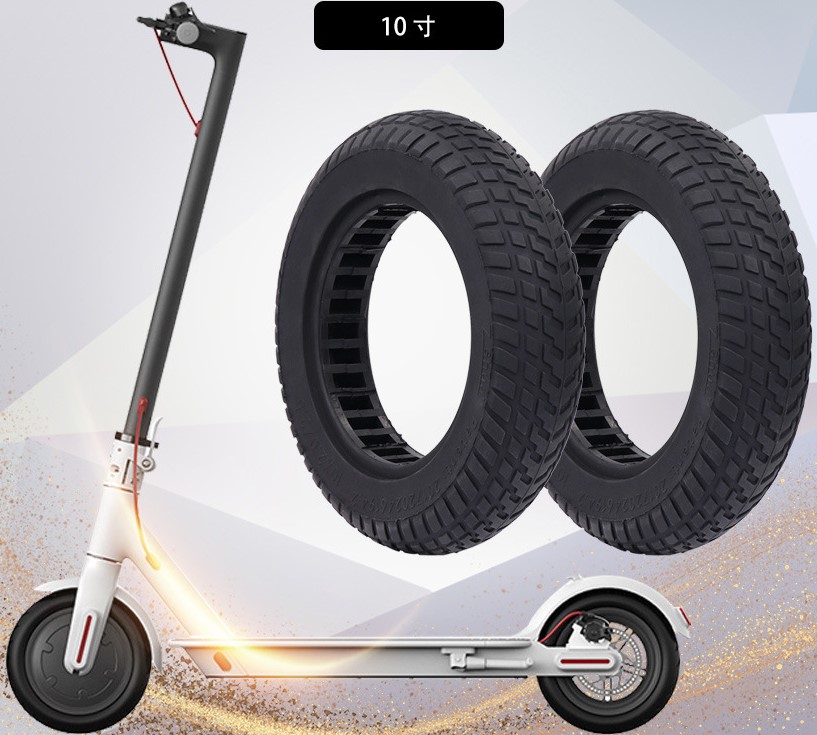 2, Customized electric scooter brake
The main braking methods of electronic scooters are divided into the following types:
1. Electronic front handle brake
The more traditional braking method is more in line with human inertia operation. But the traditional design is more obtrusive, and the portability is worse.
2. Front brake button
On the basis of the original functions of the front handle brake, the portability is improved, and the button-based design makes the body more compact and portable.
3. Rear wheel foot brake
It is used for emergency braking. When braking, the electric safety system will automatically cut off the power supply immediately.
Recommend a scooter with front and rear brakes. The dual brake system is safer. Most electric scooters also use this design to increase safety.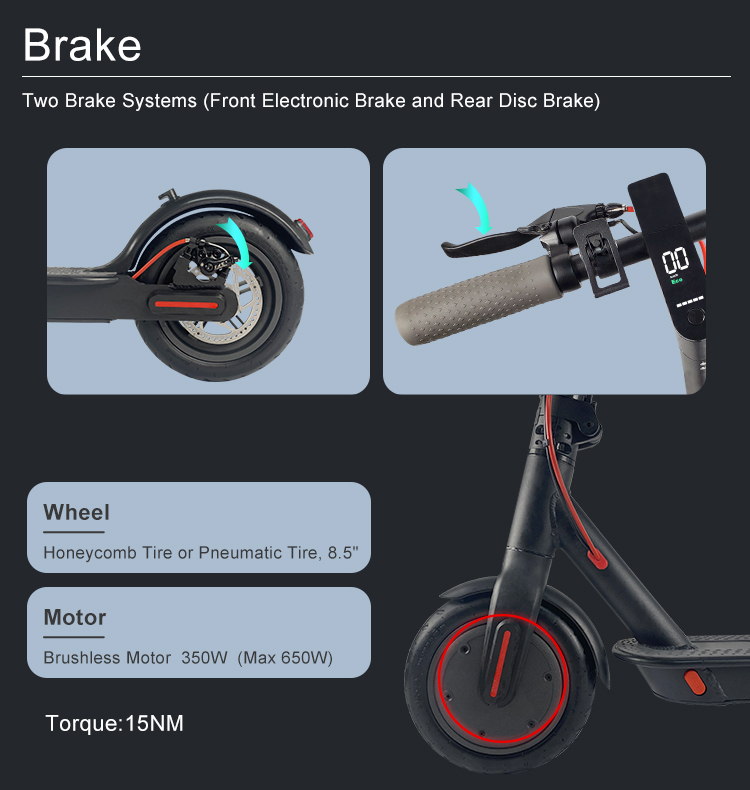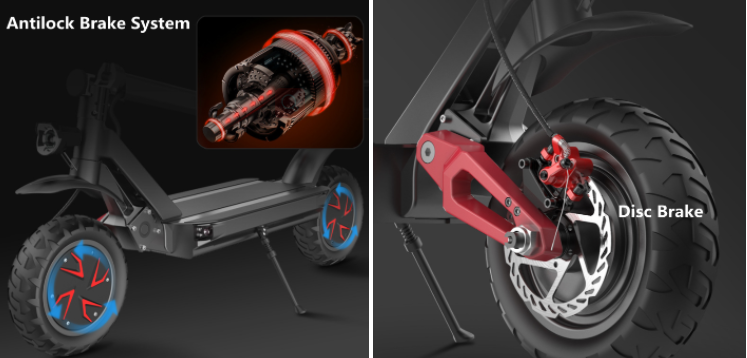 3, Customized electric scooter battery
The battery specifications of electric scooters range from 24V, 36V, and 48V. 24V electric scooters are usually relatively small or used for special purposes. The lithium battery electric scooters on the market are usually 36V. The vast majority of electric scooters are 36V, and there are many 48V electric scooters.
We offer customized services. Battery capacity and dimension can customize according to your request.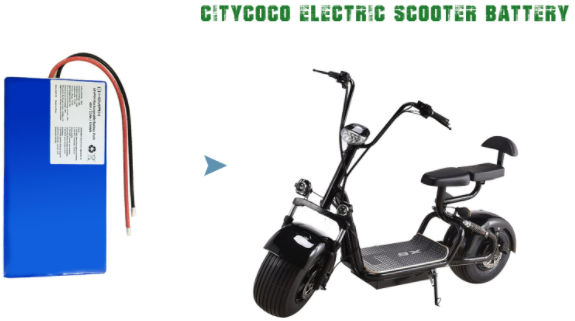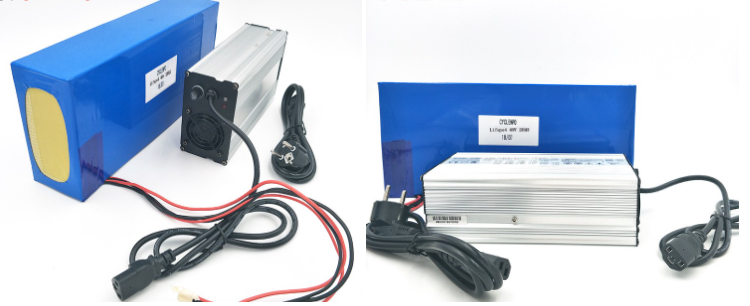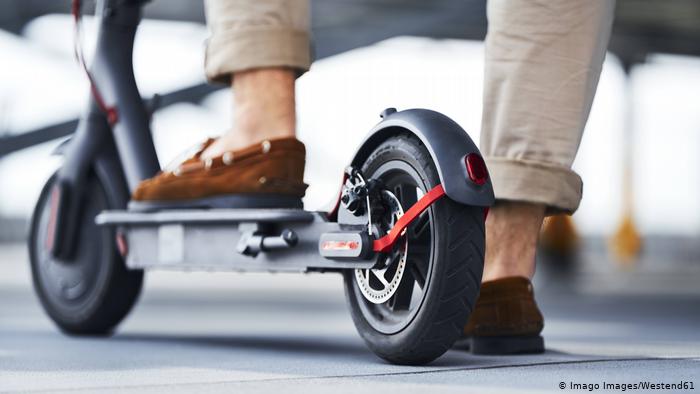 As a professional electric scooter manufacturer, we can provide you OEM & ODM service. Other electric scooter parts can also be customized.