Cycling clothing refers to professional sportswear for riding bicycles or motorcycles. Cycling clothing is divided into a narrow sense of "cycling clothing" and a broad sense of "cycling clothing". Generally speaking, the "cycling clothing" is a bicycle cycling clothing, which does not include motorcycle cycling clothing.
Bicycle clothing is classified according to the fabric:
1. Classification according to climate change:
1. Thick fleece cycling jersey: With fluff inside, it is the thickest fabric in cycling jersey. It is cumbersome to wear and has almost no elasticity but has the best warmth retention performance;
2. Thin fleece cycling jersey: With fluff inside, the structure is the same as thick fleece cycling jersey, but the hair is slightly shorter, and the fabric is thinner than thick fleece fabric, but it already has a certain degree of elasticity. The warmth retention performance is second, while wearing and riding can fully keep warm, it feels lighter and more comfortable;
3. Thick mesh cycling clothes: more consideration is given to breathability. This is the watershed of cycling clothes fabrics. Thick mesh fabrics are essentially different from fleece fabrics. Thick mesh fabrics no longer have fluff and are elastic. It is better than thin fleece fabrics, but its warmth retention performance is slightly inferior to thin fleece fabrics;
4. thin mesh cycling clothing: the fabric is thinner, more elastic, and more breathable, taking into account the performance of quick-drying, high elasticity and abrasion resistance to the greatest extent;
5. Plaid fabric cycling clothing: It belongs to the same period as the thin mesh fabric, and its warmth retention performance is between the thick mesh fabric and the thin mesh fabric.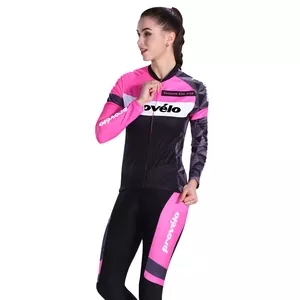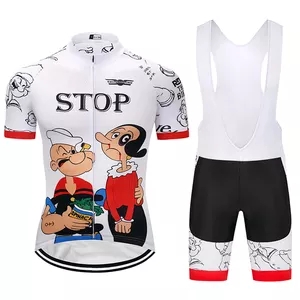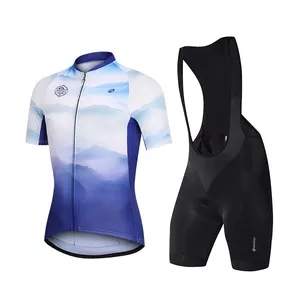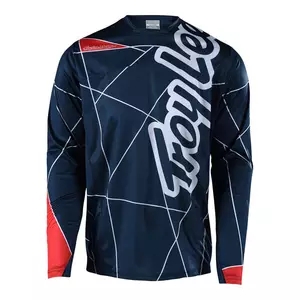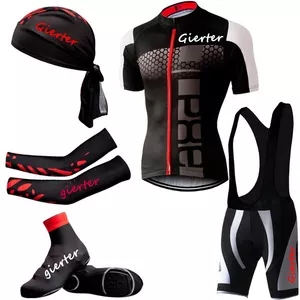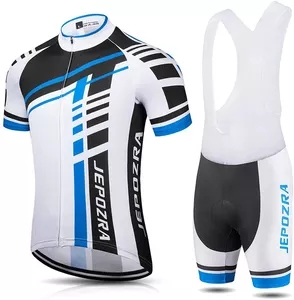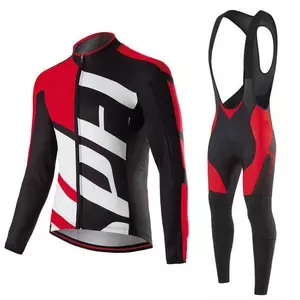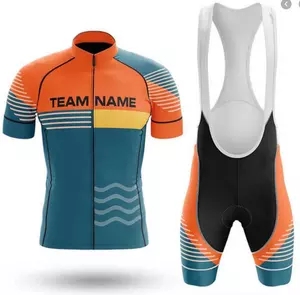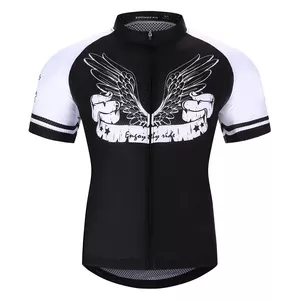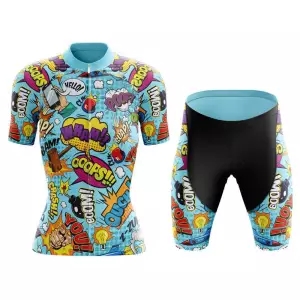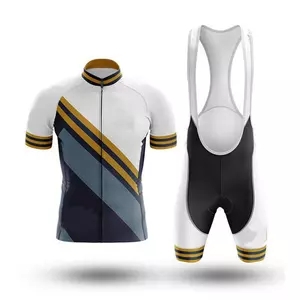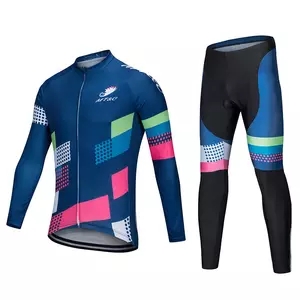 Features of cycling clothes:
Cycling competition is a fierce competition for athletes' speed, endurance and skills, as well as a competition for high-tech cycling equipment. The determination of riding obedience styles and color matching have been carefully considered, and the selection and development of functional fabrics are the key to the design. From a professional point of view, cycling clothing can be roughly divided into three categories: cycling underwear, road cycling clothing and cycling jackets. In terms of types, it can be divided into men's cycling clothes, women's cycling clothes and cycling accessories. Cycling accessories can also be divided into cycling gloves, cycling sleeves, cycling caps, cycling shoes and cycling windbreakers.
Because the cycling underwear is worn close to the body, the comfort of the fabric is very high. When the weather is cold, polyester fabrics with good heat retention, breathability and thermal insulation are usually used; when the weather is hot, lightweight fabrics with perspiration, breathability, easy to wash and quick-drying become the first choice, such as mesh polyester fabrics. Many companies also focus on sterilization and deodorization. Some cycling underwear companies launched a deodorant fiber called effect in 2004, adding silver ions that are not visible to the naked eye into polyester fibers, which can effectively reduce the growth of underwear bacteria.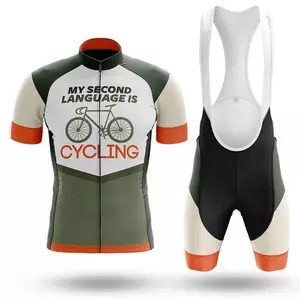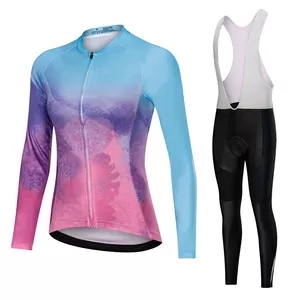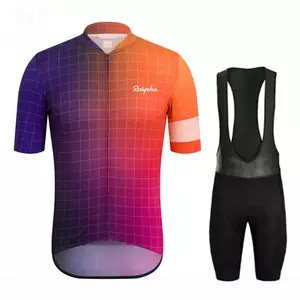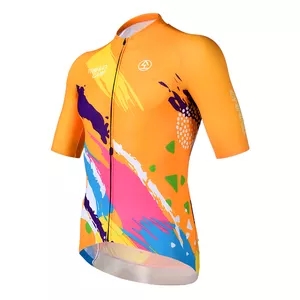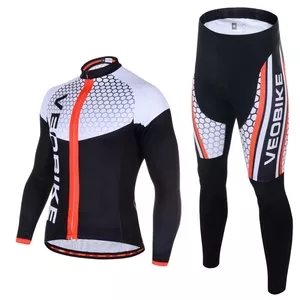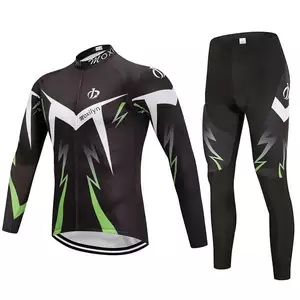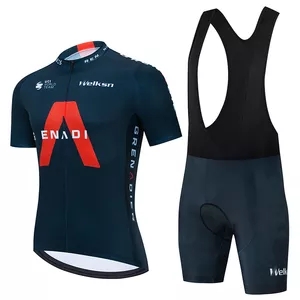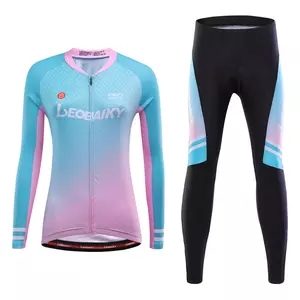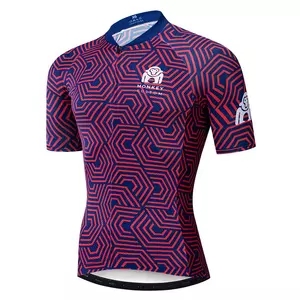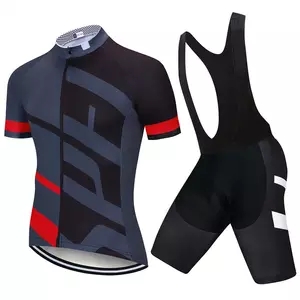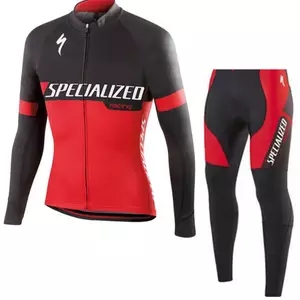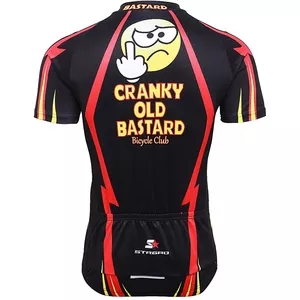 Washing of cycling clothes:
The washing of cycling clothes generally pay attention to the following problems: Before washing, be sure to read the washing instructions on the washing signs. (The washing label is generally under the back collar of the top; the washing instructions for trousers are generally under the logo on the back waist.)
Since all European and Dutch cycling clothes use nylon, polyester, and other high-tech chemical fiber fabrics, they have the characteristics of good shape retention, no shrinkage, no deformation, no washing and fading, and easy care, so it is best Wash separately according to washing instructions.
However, many families like to wash with other clothes from the perspective of convenience, speed, energy saving, and water saving. That's okay, as long as the water temperature does not exceed 40 degrees, the shades of clothing are separated, and the super alkaline or super acid washing materials are not used, they can be washed together with other clothes!